.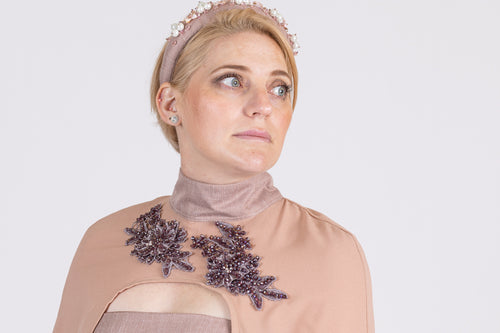 Coral Chiffon Sleeves on
This new wardrobe addition reflects Zweck's mission in creating versatile garments.
Elegant, it is crafted from fluid Crepe de chine, making it light and playful.
Eye-catching, it features a delicate collar, adorned with hand beaded lace flowers with translucent crystals.
Its truely a unique replacement for a pullover or light jacket Wear it with sleeveless tops, dresses, gowns and even pants and you are set to make an effortless statement .