.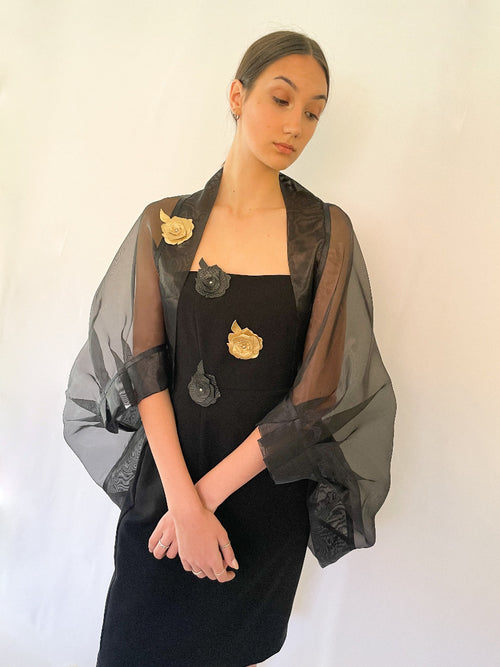 Empress long cape
Light and exotic, Empress long cape is a must have in every modern women's wardrobe.
Timeless and elegant, she is here to help you create many new looks. It features wide pleated sleeves and a black satin piping to frame your figure.
Having been crafted from exotic black organza, light and diaphanous, it is a great addition to any outfit, creating a two shade look while covering the arms.
One size fits all, it is a great gift idea.
Made in Australia.