.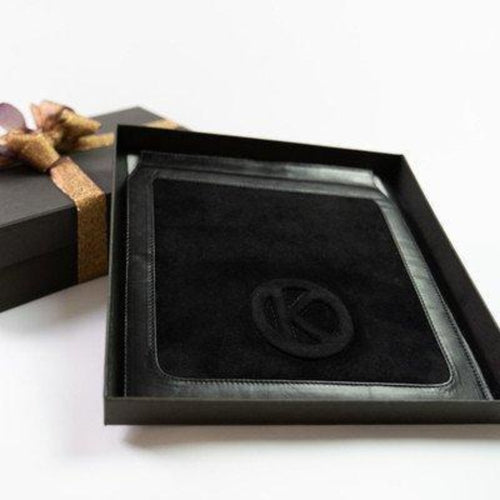 Kara Zor-El Face-Lift
 General information:
Our 'Face-Lift' is the interchangeable front cover to all the different types of our 'Diverse' handbags; one size fits all, offering you multiple new looks in one bag. It is designed to overcome the taxing dilemma of changing your bag, offering you time and convenience.
Inspired by the concept of sustainability, we added the element of versatility to style and comfort in our design, enabling us to create a product that ticks all the boxes: Elegant, timeless, practical, comfortable and versatile. There will be no need to buy another bag or discard an old one in the effort to showcase your ever-evolving self.
You will love the luxury of changing your bag in seconds. That is without the need to transfer all your essentials from one bag to another.
 Unzip the current 'Face-Lift' and zip-on the one which will suit your next outing. You can also spice the look up by adding one or few of our Magnetic Brooches. Look for them in our accessory section.
Specific product description:
 Exclusivity always feels great. Knowing that there are only 14 women in the world wearing their 'Diverse' handbag with 'Kara Zor-El' Face-lift is empowering.
Having been handcrafted from the combination of elegant black lamb skin and black suede, our 'Kara Zor-El Face-Lift' is distinctive and timeless.It epitomizes our vision of versatility and practicality, while reflecting on the authority and mystery of femininity. It features the logo of our previous label: Klara Forrest.
You are set to make unforgettable memories.
A must have and a perfect gift idea for someone special!
Detailed Features and Benefits:

Genuine leather
Magnetic clasp
Easy to store in your wardrobe
Easy to pack while travelling
Easy zip on-off system
Weight: 150g approximately
28 cm by 27 cm [ L x W ]
The 'Kara Zor-El Face-Lift' can be zipped on each 'Diverse' model
Included complementary satin dust bag
Two small silver buckles on the inner side to attach different straps
Two small pockets on the inner side to hold the strong magnetic disks which allow the closing of your bag.
Made in Indonesia
Style may be customized with alternative colour combination at an extra charge