.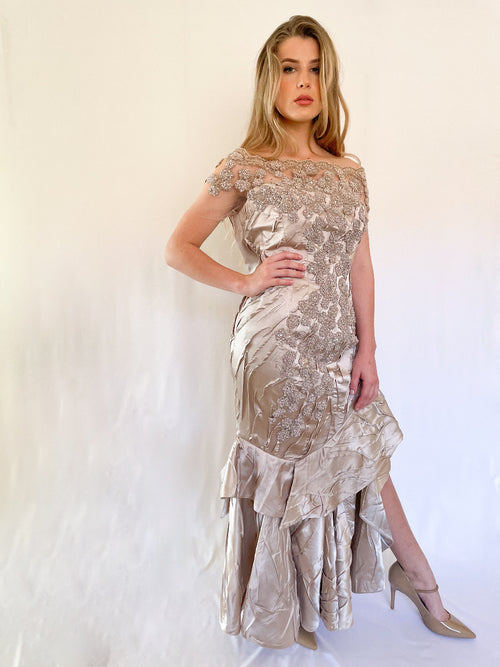 'Galla Placidia'
Graceful and luminous the 'Galla Placidia' gown is the perfect outfit for the mother of bride/groom. 
Handcrafted in Australia from a combination of French lace and silky satin, it is truly one-of-a-kind.
Exclusive to Zweck, the first step in creating this timeless elegance was shaping the plain satin into a 3D fabric with texture. The goal was flattering the shape of your body, creating a piece which accentuates the curves and feels comfortable.
The second stage was to cut the flowers of the lace and tastefully hand Stitch them on the garment. 
Made in Australia.