.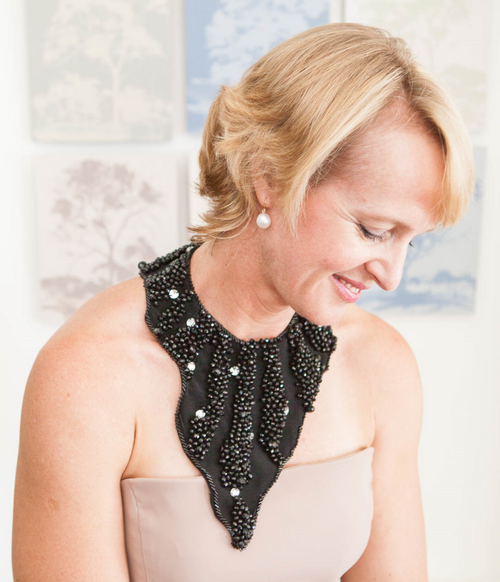 Dance With Me
Hand-Beaded Necklines
Zweck Australia
Hand beaded in Australia with black crystals and bugle beads and pearls 'The Dance with Me' is simply a must-have. 
With the help of the magnets, you will be able to wear this versatile piece as a necklace or as an addition to any outfit.

An elegant and simple accessory to carry while travelling.
The perfect gift idea for someone special. 
We accept orders in different colors, delivering in 4-6 weeks.