.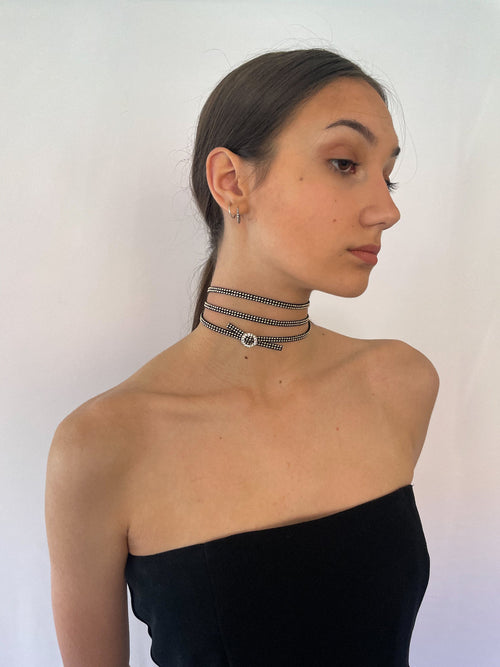 Duchess Brace-Belt
Brace Belts
Zweck Australia
Exclusive to Zweck, with its interactive playfulness, 'Duchess' Brace-Belt will be your best traveling companion, enabling you to create multiple new looks and fashion accessories.
 Wear it as a fancy single buckled or doubled buckled belt, bracelet, choker, anklet or even headband. You can also create a slide on decorative belt for the front cover of your 'Diverse' handbag. Wanting more? Get a second one and join them together as shown in the photo. 
An absolutely unique and luxurious gift idea: Everybody will love it  regardless of their age group.
Product details 
- Two long and short fully studded strap, length 20 Cm & 100 Cm long and 1 Cm wide.
-Two diamond buckles.
-The parallel lines of silver studs on the black belt, will enable you to lock the belt wherever you wish.
-Complementary satin dust bag.
Product care
Please pass the belt through the buckle in a gentle manner, one end at the time.