.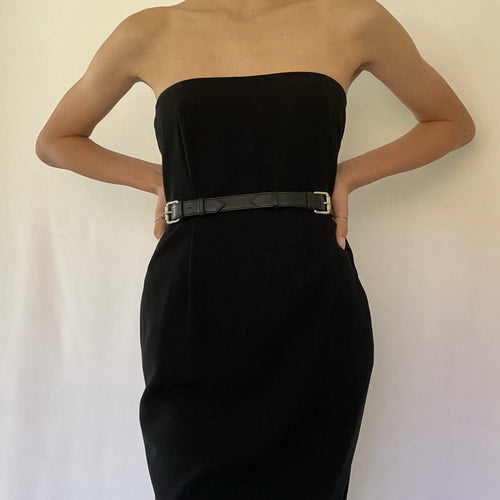 Two piece belt with chain
Leather Belts
Zweck Australia
The inspiration behind designing this belt lies in our mission to create a piece that offers you more than only one choice. 
Luxuriously constructed from two detachable pieces: the double buckle short lambskin piece and the double braided leather-chain which gives this versatile belt a bold finish to everyday look, whether you are wearing it as a belt or as a new strap to your 'Diverse' 7 or 'Diver 9' handbag.
The versatility of this belt makes it a good investment in your wardrobe, as you can purchase any of the two pieces separably in different colours and keep having fun with Zweck versatility. Swapping the piece to create your own signature look and you are set to make unforgettable memories.
A unique gift idea for a loved one.
Product details:
-Black genuine lambskin
-Length of two buckle piece 23cm, width 2 cm
-Length of the double braided lether-chain piece 74 cm, width 2 cm
-Silver tone hardware
-Check our accessory section for different colours of these two pieces for a more versatile approach
-Style may be customized with alternative colour combination at an extra charge, feel free to contact us placing your order.