.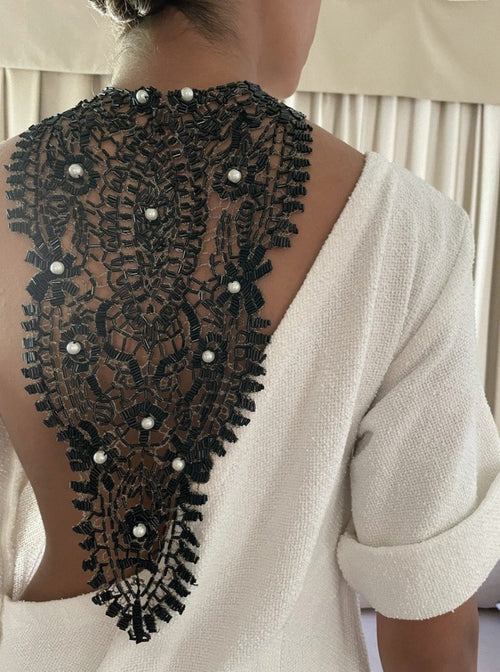 Cleo Patra Neckline
Hand-Beaded Neckline
Zweck Australia
Hand beaded in Australia with the high-quality black Bugle Beads and pearls on fine embroidered neckline, 'Chloe Patra' is simply a must-have. 
With the help of the magnets, you will be bale to wear this versatile piece as a necklace or as an addition to any outfit. Place it low or high, on the front or the back of any piece of clothing, gowns, strapless tops or dresses, knits and even wear it with jackets and cardigan and inject a new life in them.
 An elegant and simple accessory to carry while travelling for a much more versatile suitcase, as its so easy to create multiple new elegant looks.
The perfect gift idea for someone special.
We accept orders in different colors, delivering in 4-6 weeks.